Despair.
There's a lot of it. And there are many reasons to feel it, right now.
Like I shared earlier today, some days, it's hard to believe this is the United States of America. But allowing yourself to stay immersed in feelings of despair is both detrimental to your well-being and can render you powerless.
Here are a few ways to kick despair to the curb and immediately change how you feel about yourself, your life and the future:
1. Tend to your physical and emotional well-being every day.
What's happening in this country is exhausting, extremely stressful and is having an impact on each of us in different ways. Staying connected to how you feel is essential to acknowledging and honoring how you are individually being affected and most importantly, will guide you toward what you need to do to take immaculate care of yourself and your well-being. As I share in Clarity,
It is a natural and necessary reaction to respond emotionally to what we are facing in our life. It doesn't matter if you feel angry, sad, irritated, or depressed in response to what is happening. What matters is that you honor your feelings and allow yourself to have them.
Get connected to how you feel and transcend your emotional experience, feeling more grounded, peaceful and calm with this 6 minute guided audio meditation. Click here to listen.
2. Express Yourself.
The answer is not to shut down, keep quiet or hold it in. The answer is to express how you feel in a way that heals. So how do you do that when emotions are running high? First and foremost, connect with yourself and process through the emotions that are present. Then, be intentional with your communication instead of allowing your emotions to take over or control what's possible.
Get re-connected to yourself and gain more clarity in this 6 minute guided audio meditation. Click here to listen. 
3. Reconnect To Your Purpose.
The best way to regain hope is to connect with your divine purpose. Take a few minutes right now to answer this question, "What fires me up, fills me up and inspires me?" Whether it's something monumental or a tiny action that will fill you with peace and joy, trust whatever answer arises. Let that insight guide you to what you can do over the next 7 days to forge ahead powerfully despite the challenges you are facing. 
Want more? Join us in the upcoming Clarity Book club series. This 10-week series, led by Diane, will guide you through her best-selling book, Clarity and show you how to create an amazing year full of self-love, confidence, peace, fulfillment and success despite the challenges you are currently facing or what's yet to come. Learn more.
Subscribe to Diane's newsletter and blog to receive her upcoming articles, in your inbox once/week. Also, receive chapter one of Diane's best-selling book, Clarity: Ten Proven Strategies To Transform Your Life.
Follow Diane on Facebook and Twitter.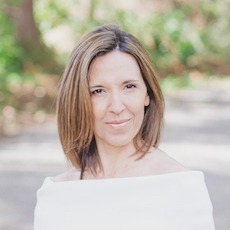 Diane Altomare is an NBC & ABC emotional expert, certified integrative life coach, executive producer and host of Politically Emotional radio and the author of Clarity: Ten Proven Strategies To Transform Your Life & Emotionally Trumped Out. She is often a featured guest on NBC, ABC7 News, dozens of nationally syndicated radio shows, and has contributed to many publications including Mind Body Green, AARP and the Chicago Tribune. dianealtomare.com
I'm inspired by Diane's ability to profoundly and intuitively connect people to the root of their unhappiness. With Altomare's revolutionary approach to living your life from the inside out, you can't help but feel greater peace, happiness, and fulfillment.
Utilizing Diane's techniques are the keys to transform underlying feelings of fear, anger and sadness into confidence, happiness and fulfillment. I highly recommend this
book
for anyone wanting to discover the hidden and subtle emotional patterns which prevent you from attaining your personal goals and peace of mind.