Politically Emotional Ways to Tune In
So thrilled to have you join us!  Here are a few ways to tune into the show.
1. By phone or computer
Simply, go to https://1150kknw.com/ at 4:30 pm PST on Thursdays, and click "listen now" to hear the show audio, from any computer or phone.
2. Broadcast on FB Live
The other way to tune in, is to watch the broadcast stream LIVE on Facebook.  Simply, go to https://www.facebook.com/dianealtomare at 4:30 pm PST on Thursdays.  You will also want to have another browser window open, so you can hear the guests or callers, by also going to to https://1150kknw.com/ and clicking "listen now."
3. LIVE in Seattle
The final way to tune in, is to listen LIVE in Seattle on 1150am radio.
*Want to listen to previous episodes?
Listen to Politically Emotional on iTunes: http://bit.ly/politicallyemotional
I'm so thrilled you will be joining us in the transformative conversation!  Politically Emotional radio is talk to transform our collective emotional pain into peace, love and hope.  Love,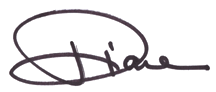 Sponsor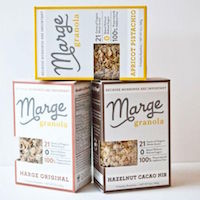 Today's episode is brought to you by Marge Granola. One of my absolute favorites, for a late night snack, breakfast or a feel good mid-day food.
I'm sensitive to many ingredients and very conscious of what I eat. This granola not only tastes amazing, but it's good for you. Marge Granola is hand made with premium non-GMO ingredients and has 2/3 less sugar than most brands and you can't beat all the amazing flavors. My favorite is the HAZELNUT CACAO NIB GRANOLA. It curbs my chocolate cravings guilt free. You are gonna love it!
Go to Marge Granola.com **Don't forget to put in the code SPRING to get 10% off. Thank you for supporting Politically Emotional radio, which is only possible, with support from our sponsor.