Click play to transform the upset, outrage, anxiety or fear you may be feeling into hope, peace and inspired action. The truth is you don't have to be consumed or controlled by your emotional upset. You can transform the energy of your emotions and use it as fuel to create change in your life and the world around you. Our country needs your love, light and unique contribution now, more than ever before. Love, Diane
Diane Altomare is one of the gentle, but unrelenting threads of resistance to our national inertia of unconscious self-destruction.
Being outraged simply isn't enough. This
book
offers helpful tools for transforming outrage into action. Worth the read!
Normally I don't give 5 stars, but this
book
not only helped me but the 'exercises' were simple and easy. I wrote this to the author: "I have been on edge since 11/7/2016. In three days, your book has helped me so much. I feel much calmer and have been able to have several reasonable conversations. Per your advice, that is what I can do to not feel so helpless, (communicate calmly) one person at a time." It has helped me not only with the news, but also with day to day matters. I have never had a self help book help me so much, so easily.
"We ALL Need This! Diane Altomare has written the definitive 'instructional manual' for getting through these times. It is not, as some would assume, a book written from a place of hate. Instead, what Altomare has fashioned is a piece of work that provides us with self-reflection so that we don't operate from that place of hate. She has provided us with a way to call out injustices without resorting to the lower levels of discourse. I highly recommend this book, or field guide, because we ALL need to understand that we have a voice, but we also a have a brain and a heart to go along with it!"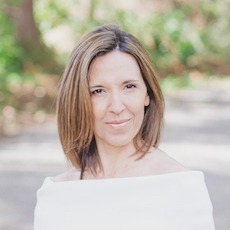 Diane Altomare is an NBC & ABC emotional expert and host of Politically Emotional radio.  She has also been a featured guest on mo
re than 30 local and nationally syndicated radio shows, including CBS Radio and NPR and has contributed to many publications including Mind Body Green, AARP and the Chicago Tribune.  She is the a
uthor of Clarity: 10 Proven Strategies to Transform Your Life, which jumped to the #1 New Release spot on Amazon in Emotional Self-Help and her newest release, Emotionally Trumped Out.
Subscribe to Diane's newsletter and blog to receive her upcoming articles and commentary, in your inbox once/week. Also, receive chapter one of Emotionally Trumped Out now.