There is so much happening right now that seems to be widening the division in our country each and every day. Whether it's the president's divisive tweets, people's impulse to side with their own or the negative projection on social media, many of us are contributing to the divide and we are all being touched by it, in some way. 
Last week, USA Today columnist and CNN contributor, Kirsten Powers, modeled what needs to happen to heal the divide in this country, by calling herself out for being a part of the toxic public debate and spending time in self-reflection.  
Powers said in her USA Today Op Ed, "I recently took a hiatus from social media to reflect on what role I might be playing in our increasingly toxic public square. I was not proud of what I found. During this time, I reflected not just on my behavior on social media, but also in my public expressions both on TV and in my columns. I looked back over the past decade of my work with a clear eye to assess whether I was shedding light on issues or just creating heat. I cringed at many of the things I had written and said." 
Not only is this quite remarkable, but it exemplifies what each one of us must do at this very divisive time in our country. Instead of being a part of the division and projecting our anger, fear or anxiety onto each other, we must turn our attention inward and identify the emotional upset that is causing us to lash out at people that disagree with us politically.  
This is not a simple feat nor is it always easy to do because that impulse to respond often comes before we can stop it. That impulse that is being driven by some emotional upset, whether fear, frustration or anger often takes on a life of its own and controls our response. And because many of us simply don't know how to transcend what we're feeling or process through our emotional upset in a healthy way, we eject it from our body through a nasty tweet or hostile post.  We project it out into the national debate, causing more hatred and division. 
It's important however to make the distinction between sharing our views and creating more hatred. Expressing ourselves and our views is not the problem, the true issue is the name calling, insulting or attacking of someone else harshly, unforgivably or before you have the facts. 
The solution to this, is first becoming aware of how you feel or how you are being emotionally affected by someone's political views before you respond.  And then, taking the time to do the inner reflection necessary, so you can communicate with clarity and intention instead of emotional projection. 
Here are a few things to do when you feel anger bubble up or frustration begin to take hold: 
First, become

 aware of yourself and how you feel. The moment you feel an emotional response, simply breathe into connection with that emotion and let it be there. 

 

Second, give it a voice. You can listen to the wisdom of your emotion and hear its message, by asking yourself: 

"What is the voice of this emotion trying to communicate or guide me to do?" 

 

Maybe the voice your anger is screaming, "I can no longer sit back and watch the injustices that are occurring. I must be a part of the change." 

 

Third, connect with what your true intentions are. If you want more peace in your life and relationships, respond peacefully. If you want to be understood, respond with clarity.  Above all, before responding ask yourself, "Is how I am about to respond or communicate aligned with who I truly am?"

 
Try it.  Before you respond to something you see on social media or a conversation you are engaged in at the dinner table, take some time to bring awareness to how you feel, give that emotion a voice and be intentional with your response.   
Dealing with our emotional upset individually and intentionally communicating with others, is the only way to truly heal this emotional divide and work our way out of the mess that we as a country, collectively created. Thank you Kirsten Powers for bringing this emotional awareness and self-reflection into a national conversation. 
Subscribe to Diane's newsletter and blog to receive her upcoming articles, in your inbox once/week. Also, receive chapter one of Emotionally Trumped Out: So You're Outraged Now What? 
Follow Diane on Facebook and Twitter.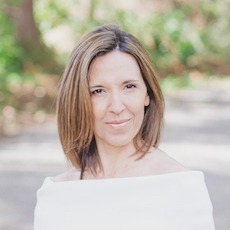 Diane Altomare is an NBC & ABC emotional expert and host of Politically Emotional radio.  She has also been a featured guest on more than 30 local and nationally syndicated radio shows, including CBS Radio and NPR and has contributed to many publications including Mind Body Green, AARP and the Chicago Tribune.  She is the author of Clarity: 10 Proven Strategies to Transform Your Life, which jumped to the #1 New Release spot on Amazon in Emotional Self-Help and her newest release, Emotionally Trumped Out.
Diane Altomare is one of the gentle, but unrelenting threads of resistance to our national inertia of unconscious self-destruction.
Being outraged simply isn't enough. This
book
offers helpful tools for transforming outrage into action. Worth the read!