Yesterday, I posted my disbelief and disgust at the president of the United States calling his former attorney, Michael Cohen who has been cooperating with the FBI, a "rat".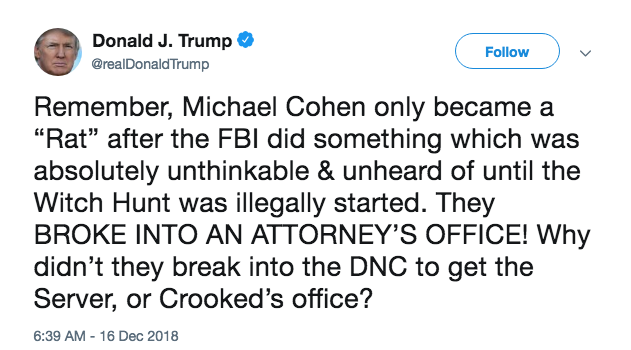 And if the president's tweet wasn't appalling enough, some of the responses I received were just as shocking and telling.
One of my friends lashed back with, "are we bored of this yet?"
"Bored," I asked? That is your response to the president of the United States declaring that "someone cooperating with the FBI is a rat"?
And yet as shocking and dismissive as this response was, we all know that many people feel this way.  Many Americans are bored with all this drama and have completely tuned it out.
However on the flip side, there are many of us that are just as appalled, disgusted and infuriated as we were when Donald Trump took office less than two years ago.  For those of us that haven't become completely numb to all the chaos of this presidency, we must continue to be vigilant and remain consciously aware of what's taking place.
The truth is Donald Trump is a master at weaponizing the tool of exhaustion against the American people.  And frankly, if this is some strategy he's crafted, it's working brilliantly. Some are not only exhausted, but are completely checked out while he is continuing to bring disgrace to the office of the presidency and destroying the moral fabric and emotional well being of our country.
Former GOP Political Strategist, Steve Schmidt, said on Bill Maher, "There are two ways to fight. One is to exhaust your opponent, so they check out. You can bring your opponent into submission. Or you can break their will to fight. The degree to which Trump and his lies and the constancy of the craziness – it breaks peoples' wills. It checks them out. They become exhausted by it."
So where does that leave those of us that are still emotionally affected by it, that aren't yet numb to it or tuning it all out? It brings us to a place of moral responsibility to take the lead and continue to call out the craziness. To be the voice of the moral and ethical principles of our country. 
And although, many of us feel sidetracked or momentarily defeated from all the chaos, the heartbreaking issues we are facing, the president's tweet storms and the social media battles, we can't grow weary.  We must get up each day ready to uphold the moral fabric this country was founded on, and the many guiding principles that continue to threatened, daily.
In order to do this, it's essential to not overlook the impact all of this may be having on your emotional well being. First, by acknowledging the degree to which you do feel emotionally exhausted or even checked out, at times. And then simply realize, how essential it is to stay engaged and involved in continuing to call out what is not aligned with the America we love.
Above all, it's important to stay deeply connected to hope.  We as americans, collectively have a lot of power then we sometimes, exert.
Remember how many Americans were outraged and spoke up about this administration's zero tolerance policy? Americans spoke so vehemently, that the president and the administration reversed their atrocious decision to implement a policy that separated children from their parents at our border. That's what passion for an issue looks like and how it manifests itself into courageous action and extraordinary results.
True change happens when Americans come together and speak our voices clearly and boldly. And there's no denying, standing  powerfully together and speaking our voices is what we need now, more than ever before.
Follow Diane on Facebook and Twitter.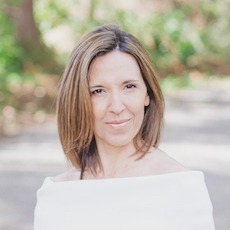 Diane Altomare is an NBC & ABC emotional expert and host of Politically Emotional radio.  She has also been a featured guest on more than 30 local and nationally syndicated radio shows, including CBS Radio and NPR and has contributed to many publications including Mind Body Green, AARP and the Chicago Tribune.  She is the author of Clarity: 10 Proven Strategies to Transform Your Life, which jumped to the #1 New Release spot on Amazon in Emotional Self-Help and her newest release, Emotionally Trumped Out.
Diane Altomare is one of the gentle, but unrelenting threads of resistance to our national inertia of unconscious self-destruction.
-ROB DUBOIS, retired Navy SEAL and author of Powerful Peace
Being outraged simply isn't enough. This
book
offers helpful tools for transforming outrage into action. Worth the read!
-VAN JONES, CNN, host of The Van Jones show