We have all witnessed Donald Trump's insecurity and selfishness rear its head many times, over the past two years.  But it's taking on a whole new level this week, as the crisis of the government shutdown, that he singlehandedly created is exacerbating his own insecurities and need to appear strong, powerful and in control.
The irony of it all, is that President Trump does hold the power to re-open the government any time he wants to.  However, it has been reported that in a meeting the president held with Chuck Schumer and Nancy Pelosi, Schumer accused Trump of "using people as leverage" and asked "Why won't you open the government and stop hurting people?"
A congressional aide told NBC News that Trump replied, "Because then you won't give me what I want."
And therein lies the way Donald Trump leads this country. His leadership is driven from his personal needs, political agenda and not what's in the best interest of the country.
This became even more evident during Trump's speech on Tuesday night from the oval office, where he again defaulted to falsehoods and spread misinformation to heighten a crisis and rally support to build the wall he had promised throughout his campaign. 
It is obvious, that the mounting pressure Trump feels to fulfill his campaign promise and save face, is what's driving his actions. We are two years into his presidency and still, there is no wall.  And the misinformation he's spreading about what's happening at the border is both heightening American's anxiety and widening the division.
Joe Lockhart, former white house press secretary, when asked about President Trump's declaration that 'we need a wall because of the opioid crisis,' said, "Yes. You know, listen, I think that when you look at this speech, it's the definition of being disingenuous. You're exactly right on the opioid crisis, this having nothing to do with it. What's going on at the border is actually working. And in Joe John's piece, we saw that we're at historic low levels. In the early 2000's there were 5,000 Border Patrol agents. There's now 22,000. That part is working. What the Democrats, and not just the Democrats, Democrats and Republicans have agreed in both the House and the Senate is we need more money for other things."
Lockhart went on to say, "The humanitarian crisis, a lot of this has been created by the policy of separating children from their families. All of this is about politics. There are two things that struck me. I've never seen an Oval Office address that was both preceded and followed by a text from the president of the United States saying, 'Please donate to my campaign because of this speech.' Because of this speech."
So where does that leave the 800,000 workers affected by the government shutdown, as well as many Americans that are feeling anger, anxiety and less safe as a result of this very shutdown and charade by President Trump? 
It leaves us vulnerable and as Kamala Harris stated, "hostage."  Senator Kamala Harris said on Morning Joe, "The president is holding the American people hostage over this vanity project. This is a crisis of his own making. The crisis here is that we have a POTUS who is putting politics above the needs of the American public."
So why is Donald Trump putting politics above the needs of the American people?  Because that's who he is and how he leads.  And because his inability to make peace with his own insecurities drives him to attempt to make himself appear strong and in control, at all times.
What's unfortunate about all of this, is that we have a president leading our country that is so unaware of who he is and his own psychological impulses, that he is unconsciously driven by the need to make himself look good. And worse, America is paying the price for it. 
Subscribe to Diane's newsletter and blog to receive her upcoming articles, in your inbox once/week. Also, receive chapter one of Emotionally Trumped Out: So You're Outraged Now What? 
Follow Diane on Facebook and Twitter.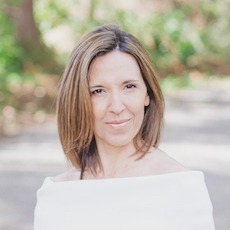 Diane Altomare is an NBC & ABC emotional expert and host of Politically Emotional radio.  She has also been a featured guest on more than 30 local and nationally syndicated radio shows, including CBS Radio and NPR and has contributed to many publications including Mind Body Green, AARP and the Chicago Tribune.  She is the author of Clarity: 10 Proven Strategies to Transform Your Life, which jumped to the #1 New Release spot on Amazon in Emotional Self-Help and her newest release, Emotionally Trumped Out.
Diane Altomare is one of the gentle, but unrelenting threads of resistance to our national inertia of unconscious self-destruction.
Being outraged simply isn't enough. This
book
offers helpful tools for transforming outrage into action. Worth the read!