President Donald Trump arrives to speak at a rally in El Paso, Texas, Monday, Feb. 11, 2019. (AP Photo/Susan Walsh)
Ugly. Unbelievable. Shocking. This week, I was asked by a friend: "Why do you keep saying it is 'unbelievable that this president thinks he can get away with this and there are people that just don't care'?"
I continually use the words "unbelievable" and "shocking," first… because that's how I feel.
But more importantly, because I believe that the day I am no longer shocked or no longer cringe at the sight of Trump supporters chanting "send her back" at a rally, is the day I have lost connection to how unacceptable this is. The day I am no longer shocked or find it "unbelievable" that the president of the United States laughs when someone at his rally blurts out "shoot them," is the day it becomes a little more normal for a president to divide and incite hate and violence.
For me, it is a good thing that I am still affected by it.
Remember, Trump is a representation of our individual and collective hate, racism, bigotry and intolerance… our individual and collective shadows.
The only way to change the direction this country is headed, is to heal ourselves individually as well as continue to call out what is not acceptable in a civilized society and from the President of the United States.
Trump could not get away with this behavior, if there weren't millions of people that felt the same way he does. Instead of fighting it, instead of normalizing it, from a place of shock and urgency… we must look within and heal our own hatred, intolerance, bigotry and racism. And at the same time, require that the leaders of our country model the greatness, the light we possess as human beings and not the darkness. 
Trump models and awakens the darkness. Think about this for a moment: Donald Trump, one man, the President of the United States has so much hatred within him that not only does he incite and awaken hatred in others, but he stands by and watches as they express it boldly and vehemently. He laughs when someone at his rally blurts out "shoot them". He looks upon the crowd for 13 seconds as his supporters chant, "send her back." And what's even more unbelievable is that we, as Americans, have come to expect this from the president and the supporters at his rallies…
That I will never get used to and that will never cease to be shocking to me.
So where does that leave those of us that are deeply concerned about the direction our country is headed? It's simple, though not always easy to do. Instead of continually being outraged and pointing the finger at others, it's time to identify the ways we are each being ugly, hateful, racist, mean or intolerant. By doing this inner reflection, embracing our shadows and making peace with all of who we are, we emerge more whole and more able to choose how we will respond to the challenges we are facing in this country. Instead of responding from a place of hatred or anger, we will be more able to respond from a place of love, clarity and peace.
Take some time today to identify one of your shadows, simply by noticing the moment you become hateful, resentful, mean, rageful, racist or ugly towards others. Your challenge in that moment is to resist the urge to attack others or call them names and instead process through your emotions, so you emerge stronger and more whole. In short, instead of directing your upset towards others, process through how you are feeling first, and use it as an opportunity to embrace your own shadows and heal.
This is the opportunity we are each being offered. To use our emotional upset, as the awakening it's intended to be. It is not always easy to do but is how we can use these challenging times to grow and evolve, instead of allowing our differences to weaken our emotional state and continue to divide and destroy the emotional well being of our country.
Join us in the healing. Grab a copy of Emotionally Trumped Out and connect with us on Facebook where we talk about what's happening politically and ways to cope with the emotional exhaustion, anger, fear, outrage and overwhelm.
Subscribe to Diane's newsletter and blog to receive her upcoming articles, in your inbox once/week. Also, receive chapter one of Emotionally Trumped Out: So You're Outraged Now What?
Follow Diane on Facebook and Twitter.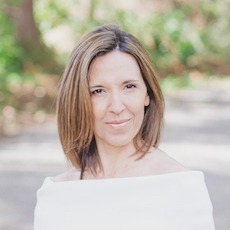 Diane Altomare is an NBC & ABC emotional expert and host of Politically Emotional radio. She has also been a featured guest on more than 30 local and nationally syndicated radio shows, including CBS Radio and NPR and has contributed to many publications including Mind Body Green, AARP and the Chicago Tribune. She is the author of Clarity: 10 Proven Strategies to Transform Your Life, which jumped to the #1 New Release spot on Amazon in Emotional Self-Help and her newest release, Emotionally Trumped Out.
Diane Altomare is one of the gentle, but unrelenting threads of resistance to our national inertia of unconscious self-destruction.
Being outraged simply isn't enough. This
book
offers helpful tools for transforming outrage into action. Worth the read!