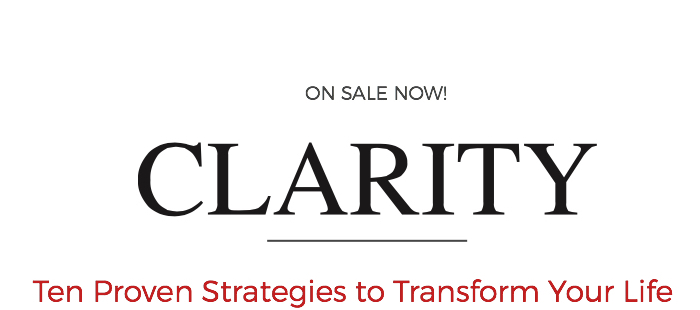 "I'm inspired by Diane's ability to profoundly and intuitively connect people to the root of their unhappiness."  
~Marci Shimoff NY Times best-selling author of Happy for No Reason and six Chicken Soup for the Soul books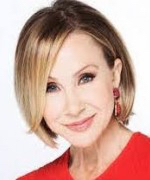 "I've been fortunate enough to work with Diane Altomare."
~Lisa Breckenridge Reporter/anchor Fox 11 News and Good Day LA
Author and Master Certified Integrative Coach Diane Altomare introduces a revolutionary new book that gives you 10 powerful, simple steps to connect with the hidden insight within you. No matter what you may be experiencing in your life right now, Clarity will help you to identify what you need to do step-by-step and moment by moment to create what you truly desire in every part of your life. And most importantly, how to feel amazing about yourself in the process.
Plus, as a thank you for ordering the book today, you'll get 2 powerful audio coaching sessions, where Diane will personally guide you through the exercises from the book & her most listened to Bite-Size bits of wisdom on audio! See below for more details…
---
A note from the Clarity Book corner
Thank you Angel Reyes for this powerful testimonial!
I can't express enough how grateful I am that Diane Altomare has come into my life. Having done one on one work with her was a life changer for me. I was able to see all the limiting behaviors and beliefs, face them head on, and learn a new way to cope. Once Diane wrote her book, I immediately ordered a copy, and I'm so glad I did. It is literally a handbook, a tool box even, for all the ways to get through life's hurdles and live your best life. Now, just because I've done the work and read the book doesn't mean I've reached the pinnacle of self enlightenment. I do still get stuck, just not in the way I used to. That's where the book club comes in and saves the day. To get that weekly support from Diane, even just hearing her voice makes you feel like anything is possible. What I didn't expect was how helpful it was hearing other reader's perspectives and experiences that were shared that led me to a few "a-ha" moments. I'm not sure where else you can get this abundance of support and information. I've been through a couple of book series and I can say that no two series are alike, even though you are reading the same book. The love and support you get from Diane and other participants is priceless. I have improved relationships in my life and built a confidence level I didn't think I could reach. I encourage anyone who wants a better life for themselves to, at the very least, buy this book and join the Book Club now!! You deserve the best life you can live.
---
Order today to receive FREE BONUS GIFTS!
1.  Buy the book through one of the book sellers below.
2.  Copy your receipt # and head back to this page.
3.  Submit the form below to get your free gifts!
FREE BONUS GIFTS:
Two powerful audio coaching sessions

How to Make Peace with your Most Difficult Relationship

Creating Freedom Within- How to Clear Fear & Move Beyond the Ways You Feel Stuck  AND
Two of Diane's Bite-Size Bits of Wisdom

Feeling Discouraged? How to move beyond discouragement and feel engaged, motived & inspired again.

Comparing Ourselves to Others Breaks our Heart!  How and Why To Stop Doing This Today!
I'm Diane Altomare, a master certified integrative life coach who helps you transform whatever difficulty you are experiencing in your life . . .and become who you're meant to be.
Maybe you are hurting, angry or stuck. . . I will guide you to gracefully move through whatever you're dealing with so it doesn't affect your daily life, your relationships and most importantly, how you feel about yourself.
I believe that every experience we've had is a precious gift intended to to help us grow and create a life that is inspiring, fulfilling and meaningful. And yes, even the most heart-wrenching experiences are brought to us. . . not to define us or break us, but to strengthen us to the core.
You no longer have to white knuckle it, muscle through the pain you feel or cover up what's truly going on.  You can make a huge shift in your life right now.  Today.
Here's To Clarity,  
P.S. Join us in the upcoming Clarity Book Club series. It's beyond transformational and absolutely life changing.  
Difficult emotions weighing you down?  Read Chapters 3 & 6 of Clarity and watch this segment on ABC7 News.
About the Book
All too often when we feel stuck in life, we tackle the problem from the outside. We start a new exercise program or diet, we start taking a class, or we look for a new job. But where we should really start is with what's going on inside.  In CLARITY, Diane shares with you how to honor ALL of who you are, all that you've experienced and most importantly, to not make yourself wrong for how you have responded to what has happened in your life. And then, she reveals a revolutionary approach to create what you truly desire in every part of your life.
Clarity will guide you through the ten steps you need to take to start living your life from the inside out and will show you how to:
Identify what is holding you back

Make peace with the part of you that tells you, you're "not good enough"

Transform any negative emotion you are feeling

Stop transferring the pain or experiences from your past into your future

Stop allowing that negative voice within you to run the show and direct your life, telling you what you can and can't do.

Move beyond pointing the finger at the other person in your relationship and create true harmony

Discover your default emotion and how it is secretly running your life

Give your emotions a voice and express them in a healthy way so they no longer control you

Truly let go of the past and embrace forgiveness instead of seeing it as something to be avoided at all costs.

And Ultimately, move beyond hiding from the past so you can use ALL of your experiences to create an amazing future, as well as powerfully contribute your unique contribution to the world.

"I'm inspired by Diane's ability to profoundly and intuitively connect people to the root of their unhappiness. With Altomare's revolutionary approach to living your life from the inside out, you can't help but feel greater peace, happiness, and fulfillment." —From the foreword by MARCI SHIMOFF, New York Times best-selling author of Happy For No Reason and the co-author of six Chicken Soup for the Soul books
 
"I've been fortunate enough to work with Diane Altomare. Through her coaching I've been able to tap into my own strength to navigate through both good and tough times. Reading Clarity, I can so vividly hear her voice and I am so excited that now countless others can draw on her special expertise to become who they are meant to be." —Lisa Breckenridge Reporter/anchor Fox 11 News and Good Day LA

"A beautifully written prescriptive process for self realization, Clarity holds a powerful message and is a must-read." —Dr. Shailinder Sodhi President of Ayush Herbs, Inc. and adjunct faculty member of Bastyr University

"Diane Altomare presents a powerful, experiential, and practical path for using obstacles and issues of the past to mobilize us through the gateway of liberation. Let Altomare guide you, with stories and exercises, on this most important journey back to yourself. It's the only one that will ever matter!" —Nancy Levin Best-selling author of Jump . . . And Your Life Will Appear

"As a physician, I have witnessed how emotions and thought patterns can determine our health and are a root cause of wellness or disease. Diane Altomare's book Clarity is a step-by-step guide that will help reveal which undesirable emotions, thoughts, addictions, and bad habits are affecting the health of your body and blocking your ability to perform at your highest state.
By utilizing her techniques, you will have the tools to transform your underlying feelings of fear, anger, and sadness into confidence, happiness, and fulfillment. I highly recommend this book for anyone wanting to discover the hidden and subtle emotional patterns which are preventing them from attaining their personal goals and peace of mind." —Andrew Iverson, ND Family practitioner and author of Nature's Diet, Nature's Diet Cookbook, and Nature's Detox