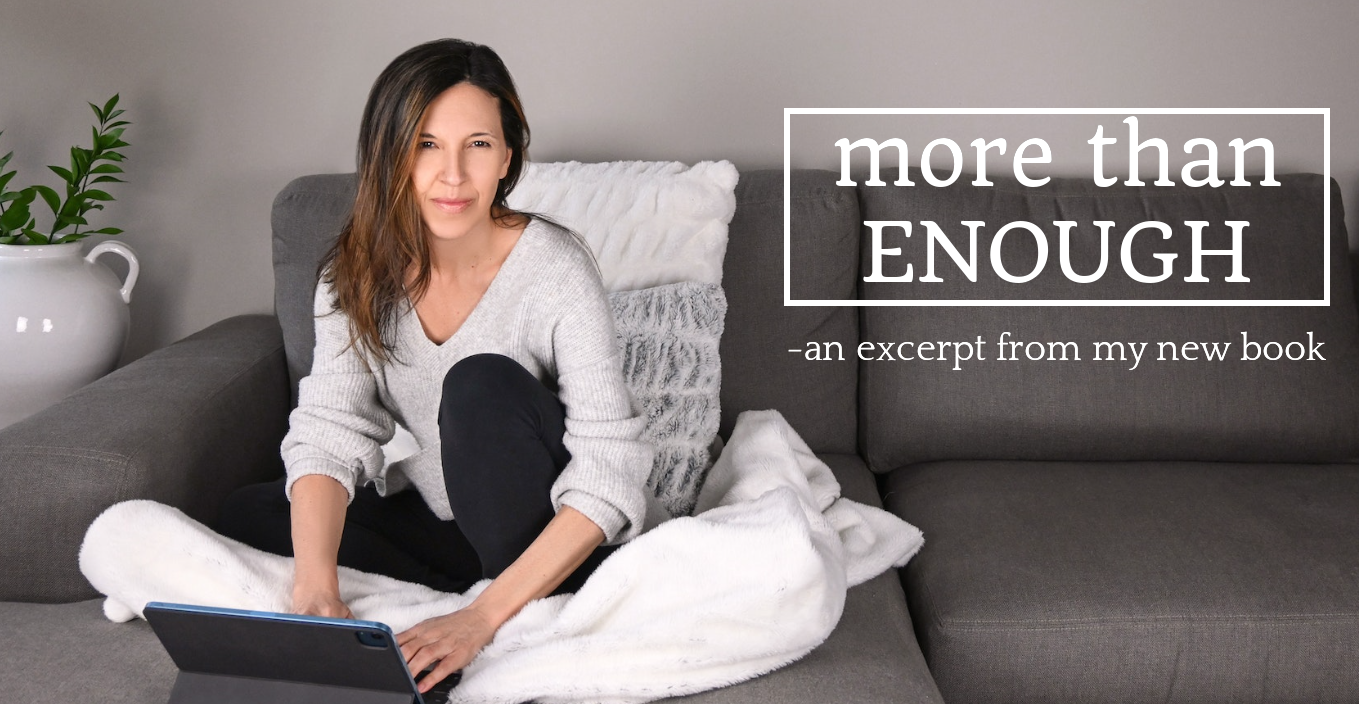 join the revolution of healing
Pre-order my book, More Than Enough, And Get An Autographed Copy of Clarity & 4 audio meditations, Free!
♥ I'm so excited to share my new book, MORE THAN ENOUGH, which is currently close to completion. It's a guide to no longer allowing the part of you that doesn't feel good enough to direct your life and limit what's possible for you.
In More Than ENOUGH, I will show you exactly how to no longer allow this part of you to hold you back so you can create everything you're meant to experience in this lifetime. After just a few pages, you will immediately feel more empowered, hopeful, and at peace.
I have my heart set on having 2,000 pre-orders before I send the final manuscript to the publisher. ❤️ As my thank you for pre-ordering, I am gifting you 4 of my most popular audio meditations and an autographed copy of my best-selling book, Clarity, free of charge. It will be shipped to you this week. Clarity has been featured on 7 TV shows, 30 radio shows, and in many publications and was a #1 new release on Amazon (pre-order 5 copies and you will get a free 50 minute coaching session with me, valued at $150).
You will also be the first to receive excerpts from More Than Enough over the next few months. You can read a short excerpt from chapter one here.
I so look forward to taking this empowering journey with you! Love, Diane
Relationship Challenges?
I talk with Denise Dador of ABC7 News in Los Angeles, about how to let go & forgive. Many of us feel resistant to forgiving someone that has hurt us. We feel we're letting them off the hook.
So why forgive? There are so many reasons.You know that feeling when you are angry or upset with someone and you keep replaying that event over and over again. . . that keeps you stuck in the past. When you forgive, it frees you from that negative energy; the negative energy that blocks you from connecting to all the good stuff – the joy, love, happiness and peace.
I devote a whole chapter in Clarity, to specifically how to let go and forgive so you are free to live the life you deserve and desire.
Clarity Book Club series
Get inspired by listening to a two minute segment from one of our amazingly inspiring calls from the last series. I guarantee it will bring you energy and inspiration. This series is transformative and powerful and it's our 21st one since Clarity was released six years ago. Send me an email if you're interested in joining us for the next series, September 2023.  Love, Diane