CLARITY Call Two. Relationships. Click the PLAY button above and listen to the second segment of our call.
Click GET ALL CALLS + CLARITY to get access to all 5 recorded calls from the Clarity Book Club series and receive an autographed paperback copy of my best-selling book, Clarity.
 *The only segment of the call you won't have access to is the group sharing. That portion is reserved for the LIVE Clarity book club series which will begin again, sometime in September. Click GET ALL CALLS + CLARITY above to receive the first 2 calls immediately and the remaining three call recordings every two weeks for the next 6 weeks. Feel free to send me an email with any questions. Love, Diane
"Utilizing Diane's techniques are the keys to transform underlying feelings of fear, anger and sadness into confidence, happiness and fulfillment. I highly recommend this book for anyone wanting to discover the hidden and subtle emotional patterns which prevent you from attaining your personal goals and peace of mind."
"I just finished the
Clarity Book Club
with Diane. For me this was really powerful and profound work – I came into this book club feeling stuck and not knowing exactly where I wanted to go in my life and I have emerged with a clear vision of where I'm going, and also with the tools I need should I find myself being "stuck" again. I HIGHLY recommend this book and more specifically the book club!"
"I've been fortunate enough to work with Diane Altomare. Reading
Clarity
, I can so vividly hear her voice and I am so excited that now countless others can draw on her special expertise to become who they are meant to be."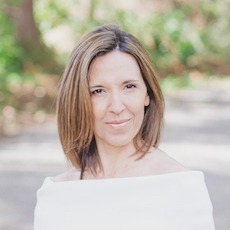 Diane Altomare is an NBC & ABC emotional expert and Master Certified Integrative life coach.  She has also been a featured guest on more than 30 local and nationally syndicated radio shows, including CBS Radio and NPR and has contributed to many publications including Mind Body Green, AARP and the Chicago Tribune.  She is the author of Clarity: 10 Proven Strategies to Transform Your Life, which jumped to the #1 New Release spot on Amazon in Emotional Self-Help and her newest release, Emotionally Trumped Out.
Subscribe to Diane's newsletter and blog to receive her upcoming articles and commentary, in your inbox once/week. 
Disclaimer: This series has been created to enhance one's knowledge and ability to improve emotional and psychological well-being. The information given herein is not intended for the diagnosis of any medical condition, and the techniques presented here are not intended to be a substitute for an individual's prescribed medications or therapies.