Have you ever heard yourself say these things?
"I hate the way you make me feel."
"When you stop doing that, I will be happy."
"If you would just change everything would be OK."
We are all affected by our relationships in some way. However, no matter what you are experiencing, there is one thing you can do immediately that will empower you and make you feel good about who you are, instead of leave you feeling depleted, exhausted, or lost.
So what can you do in the moment that you are at your wit's end, feeling hurt, upset, or confused?
Simply reconnect to yourself and use this very challenge, issue, or difficulty to become stronger and more of who you are meant to be. Use this challenge to become more authentically who you are instead of allowing it to break you down, drain you of your energy, or make you feel like a victim.
Here are three ways to take back the reins of your life and immediately change how you feel about yourself and your relationship:
1. Let go of the concept of "right and wrong."
Very simply, instead of focusing on what the other person did or didn't do, observe how you're feeling and identify what you need. By doing this, you are turning your attention back to yourself instead of being paralyzed and disempowered by pointing the finger at the other person. If you've ever said, "If you would just change, everything would be OK," you know how easy it is to focus your attention on what the other person has said or done. The next time you find yourself doing this, ask yourself, "If this is the perfect person to help me become who I'm meant to be, what am I supposed to be learning from this relationship?"
2. Give up trying to change the other person.
Although this isn't easy, make a commitment to yourself to work on accepting the other person as they are. Each person brings their own "stuff" to a relationship—we all have our own history with our own issues, wounds, and challenges to overcome. As I share in Clarity (chapter 4), the next time you feel yourself taking on the other person's issue or trying to "fix" them, remind yourself that the only person you can change is you. And affirm for yourself, "I will focus on how I'm being affected and what I need to work through and will allow the other person space to work through their issues as well." By declaring this, you will be better equipped to not take on the other person's issues or take their actions personally.
3. Learn how to stop basing your worth on the condition of your relationship.
Give yourself the gift of diving deeper into your own inner exploration and development. By doing this, you will become more at peace with who you are and will know at a deep level that you are OK—even when your relationship isn't perfect or when things are happening that are hurtful or upsetting. Begin by making a commitment to your growth. Affirm that reconnecting to yourself is the most important journey you will ever take. Take 10 minutes each day to check in with yourself and identify what you need by asking, "What can I do in this moment to reconnect to who I am and what I need?" A few examples could be writing down three things that make you feel good about yourself, looking at some photos that bring a smile to your face, or spending some time in nature today.
Relationships are in a constant state of flux and bring a level of complexity to our lives that is out of our control. The one thing we can always control is whether we will use our challenges to grow, expand, and become more of who we are meant to be or instead, allow them to hold us back and limit our potential.
Today, make a declaration that you will use even the most difficult relationship in your life for a monumental purpose—your life's purpose—to grow and evolve into the person you are meant to be. And then do just that.
If you feel stuck re-creating the same painful relationship dynamic over and over again, set up a coaching session with Diane. Or join us in the Embracing Your Greatness series.
Put Yourself First
Stop Being A Sponge
Dealing With Toxic People
Relationship Harmony
Transcending Self Doubt
Choosing The Positive Over The Negative
Talking To Yourself With Love
These are just a few of the days in the Embracing Your Greatness series. We are having an absolute blast breaking through limitations, creating more harmony and connection in our relationships, embracing our greatness, and creating our best year ever. Join this amazing, empowering community here.
Subscribe to Diane's newsletter to receive her insight & wisdom delivered to your inbox once/week.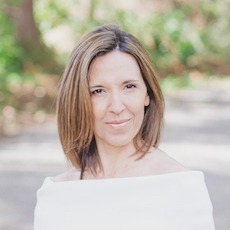 Diane Altomare is a Master Certified Integrative life coach to thousands of people worldwide. She is often a featured guest on NBC, ABC7 News, more than 30 local and nationally syndicated radio shows, including CBS Radio and NPR and has contributed to many publications including Mind Body Green, AARP and the Chicago Tribune. For the past 20 years, as a beloved motivational speaker and workshop leader, she has helped thousands of people transform from a limiting past to an inspiring future. Known as "the coach with the authentic, gentle, & laser-focused approach," she has a gift for nailing the deep truth behind any situation. She is the author of Clarity: 10 Proven Strategies to Transform Your Life, which jumped to the #1 New Release spot on Amazon in Emotional Self-Help.
Follow Diane on Facebook and Instagram.
I'm inspired by Diane's ability to profoundly and intuitively connect people to the root of their unhappiness. With Altomare's revolutionary approach to living your life from the inside out, you can't help but feel greater peace, happiness, and fulfillment.
Utilizing Diane's techniques are the keys to transform underlying feelings of fear, anger and sadness into confidence, happiness and fulfillment. I highly recommend this
book
for anyone wanting to discover the hidden and subtle emotional patterns which prevent you from attaining your personal goals and peace of mind.